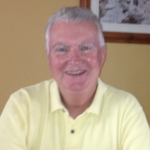 I want to make everyone aware of an important community event scheduled for next Thursday, August 15th, at the Bay Terrace Shopping Center.
                        Bayside Community Blood Drive
                                              Sponsored By
                            Assemblyman Edward C. Braunstein
                                                     and
                                   New York Blood Center
                           When: Thursday, August 15, 2013
                              Time: 4:00 p.m. – 8:30 p.m.
              Where: Bay Terrace Shopping Center,  212th Street and 26th Avenue
Each donor will receive by mail a pair of tickets to a 2013 Mets game courtesy of New York Blood Center.
Your donation will help to save up to THREE lives. Our hospitals need your help. Please share this lifesaving gift!
Eligibility Criteria:
• Bring ID with photo or signature
• Minimum weight 110 lbs.
• Age 16 – 75 (16 year olds need parental permission & age 76 and over need doctor's note)
• Eat well and drink plenty of fluids before donating
• No new tattoos in the last 12 months
• It is safe to donate blood every 56 days
• For medical questions concerning blood donations call 1-800-688-0900
To schedule an appointment, or for more information on this event or any other community issue, please call Assemblyman Braunstein's office at 917-880-9373.