An important aspect of helping to keep your mind young is to give it plenty of exercise. After all, the brain is a muscle and like any other muscle in your body, it needs exercise in order to stay in shape. January is International Brain Teaser Month and that makes it a great time to think about things that you can do for elder care.
There are plenty of challenges that you can provide to an elderly patient, loved one, or person in your care that will keep them thinking. The more that they have to think and process information, the stronger their brain will remain, and the better they will be able to stave off any type of general memory loss that can be commonly associated with older age.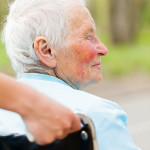 So what are a few great challenges that you can do with the elderly individual, or have them do? It doesn't matter whether you are providing home care for this person or just helping out a family member. You can even take part in these challenges as well. Some of them require a computer or tablet while others can be done with more traditional means.
Concentration. Using a regular deck of playing cards, you can lay them all out, randomly, of course, face down in neat and organized rows. The object is to turn two over, remember what numbers or face cards are where, and then match up pairs. The person who has the most pairs at the end of the game wins.
Crazy Circles. You can access this simple computer game here. The object is to click on a green chip to remove it from the circle. When the green chip is clicked, it turns any chips immediately next to it the opposite color. You can't remove red chips. The goal is to remove them all. A bit of thought and concentration is necessary.
Flash Count. This is a simple and challenging game that tests your ability to count quickly. You can play this game here. When you're ready, you click on the lightning bolt and an image appears. Your job is to count how many items there are there. You get points for every right answer. Any time you're wrong, you lose a point. You ready? Click!
You can also choose word searches, crossword puzzles, and even a simple and classic game like Tetris that challenges the mind and forces the individual to think hard and sometimes fast. When you are providing elder care, any one of these brain teasers and challenges will get the juices flowing.
For more information about elder care in Auburndale, NY and the surrounding areas, contact Best Senior Home Care at 917-880-9373. Serving Bayside, Flushing, Fresh Meadows, Whitestone, Forest Hills, Little Neck, Auburndale, Queens Village, Bellerose, Manhattan and surrounding communities.