As an elderly home care companion, your loved one may ask you at some point in time how she can improve her memory. If she does, you will be prepared!
Many middle aged to elderly women worry about having a sluggish memory. Their biggest fear is that it may be an early sign of Alzheimer's disease or dementia. While it's true that brain activity can slow down with age, in most cases that's not necessarily a sign that there is anything seriously wrong.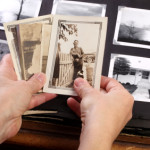 She doesn't have to live with forgetfulness. There are steps she can take to improve her memory and slow down the process of memory loss. It may not even be a dementia. There are other illnesses or nutritional deficiencies that can exacerbate the loss of memory.
The first thing she can do is to fatten up her brain. The brain needs fat and in fact is comprised of approximately 60% fat. The brain cells need to be kept flexible so that both nutrients and also neurotransmitters can easily flow in and out of cells at will. The best fats to feed the brain are omegas-3 fats found in fish and also the medium-chain triglyceride fats found in coconut oil. Supplements are okay when the food source is not available, but the body recognizes and uses the food source much more efficiently.
Get a good healthy blood flow to the brain. You can do this by getting your body moving – in other words, regular exercise. The brain needs a high dose of blood flow to keep the cells oxygenated and full of the nutrients they need for peak performance.
Some people take Gingkgo Biloba and CoQ10 as brain food, but make sure anyone taking supplements checks with their doctor first before taking anything new; in case of drug interactions with medications they are already taking for other conditions.
Hormones also play a key role in brain function and memory. Balancing the hormones can combat the declining levels of progesterone, estrogen and testosterone which happen with age. Try diet and stress management first for improving memory. If that doesn't work, talk to your doctor or health professional about hormone therapy.
Regularly challenging the memory with brain games and memory games is a good way to keep those neurons firing and in good shape! Have her try memorizing something once in a while. Word games like scrabble can help her to think of new words to go with her letters. Many card games involve an element of memory enhancement.
For more information about elder care services in Bayside, NY and the surrounding areas, contact Best Senior Home Care at 917-880-9373. Serving Bayside, Flushing, Fresh Meadows, Whitestone, Forest Hills, Little Neck, Auburndale, Queens Village, Bellerose, Manhattan and surrounding communities.