When is senior care too much? It really all depends on the actual situation. If you are a family member who is trying to provide senior care to a loved one, then you might quickly begin to realize that you've taken on a responsibility that is far too much for you to handle. You'll end up regretting your decision and this could lead to a great deal of stress, anxiety, and those things can lead to problems in your relationship with your elderly loved one for whom you're trying to provide the right level of care.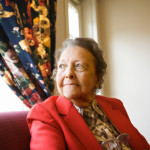 However, there are other reasons why senior care may be too much as well. You may have the best intentions when you begin to look for a live in care provider for your mother, but what if she doesn't need that level of support? What if she only needs help with a few basic things around the house every so often? If you hire twenty four hour care for her, then would you think that it might be too much?
It's far too easy to sit there and assume that you know what's best for your loved one, especially if you are concerned that his or her pride or ego is leading them to say they don't need more assistance than you're suggesting. However, while you may feel that it might be your responsibility to find them the right level of care, to make sure that he or she is safe and secure in the comfort of their own home, it is your responsibility to make sure that you aren't forcing more than is needed on him or her.
Ask yourself a few simple questions to determine is the level of senior care you're looking at is too much.
How independent is your loved one? How much assistance does he or she really need?
Have there been any issues or warning signs that could indicate more senior care services are needed? Did your mother forget some medication one day? Did she have a problem while out driving? Did she fall and have trouble getting assistance?
What does your loved one think he or she needs? You don't have to agree with his or her assessment, but they have earned the right to have you respect their opinions enough to listen to them.
Senior care is important for people who are struggling, even a little bit, with the things that they used to take for granted most of their life. However, certain levels of senior care may be too much, so it's important to keep an open mind and learn to listen to what your loved one is telling you, through their words as well as their actions. Then you'll know you have the right level of care they need.
For more information about senior care in Whitestone, NY and the surrounding areas, contact Best Senior Home Care at 917-880-9373. Serving Bayside, Flushing, Fresh Meadows, Whitestone, Forest Hills, Little Neck, Auburndale, Queens Village, Bellerose, Manhattan and surrounding communities.