Home Care in Whitestone, NY
–
 Try to Understand Your Elder's Point of View Before Making Decisions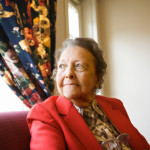 One of the difficulties associated with caring for the elderly is resistance. Some seniors can be extremely resistant to care, even when it is coming from loved ones. If you have experienced this at some point while caring for a loved one, it is only natural to feel at a loss on what to do. The two major things to do under this situation are:
Find out why your loved one is resisting care

Strategize on how you can lovingly encourage him or her to accept care
Why is he or she resisting care?
There are several reasons why our loved ones are resistance to care. One of the reasons is that the person is finding it difficult to deal with his or her loss – especially the loss of use of flexibility or mobility, mental loss or loss of his or her independence. When there is a loss of limb, it means that loved one will lose most of his or her privacy while at the same time, being introduced to new patterns of living or routine. Elderly loved ones react differently to this condition and such reaction ranges from fear to anger and guilt.
A loved one that is afraid might feel that accepting help means weakness and makes him or her vulnerable. The anger and guilt might stem from the fact your loved one is beginning to see himself or herself as a burden to family members, friends and caregivers. In a case of mental or memory loss, the senior loved one might not understand why he or she is being helped and as such, would be resistant to care.
How do you convince them to accept help?
Before introducing your loved one to the idea of using in-home care service, analyze the type of help he or she needs. After this stage, choose a suitable time to discuss it over with them. It is best at a time you know they would be calm and comfortable enough to reason with you. It is during this discussion that you will be able to determine if there are certain preferences your loved one might have. Such preferences include the gender of the caregiver, cultural background to match their own, hobbies and interests in common.
As much as possible, meet with most of the loved one's preferences and the ones you can't provide, you lovingly explain and convince him or her why you may not be able to meet up those wishes. Your elderly loved one can always try out a home care service on a part-time basis at first. They will most likely quickly become attached to their caregiver and wonder how they ever managed without. Many families have found this to be an effective strategy.
For more information about home care in Whitestone, NY and the surrounding areas, contact Best Senior Home Care at 917-880-9373. Serving Bayside, Flushing, Fresh Meadows, Whitestone, Forest Hills, Little Neck, Auburndale, Queens Village, Bellerose, Manhattan and surrounding communities.