Flushing Senior Home Care and Home Health Aid
Known as "Chinese Manhattan," Flushing is a wonderfully diverse melting pot of culture, beckoning those of all ages to explore its vast and unique array of markets, parks, gardens, museums and so much more. At Flushing's Best Senior Home Care, we're proud to consider Flushing our home, and to help the community's aging population through our professional Flushing home health aid. And one of our favorite ways to serve seniors is by providing the transportation and accompaniment services to allow them to step out and explore all that our exciting area has to offer!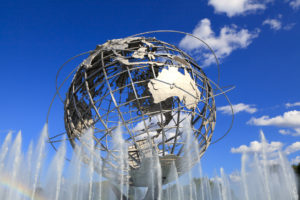 For instance, many of the seniors in our care are sports fans who enjoy watching our beloved New York Mets at Citi Field, while others love the continuous learning opportunities at the New York Hall of Science or a stroll through the lovely botanical gardens. Even older adults who might otherwise feel uncertain about venturing out quickly feel safe in the care of our professional companions, and are able to experience the joy of discovering the treasures of the community around us.
When older adults are unable to leave home, our Flushing home health aid team is adept at delivering needed care and companionship directly to their Flushing residence, combating the isolation and loneliness that is so common in later years. We begin by meeting each senior and his or her family in the home to discuss how we can help improve quality of life, through any or all of the following Flushing in home care services:
Socialization
Sharing together in favorite activities, hobbies and pastimes
Assistance with bathing, dressing, and other personal care tasks
Planning and preparing nutritious meals that adhere to any prescribed dietary plans
Light housework and laundry
Picking up prescriptions and running other errands
Caring for pets and plants
Helping with ambulation and keeping seniors safe from falls
Ensuring that medications are taken exactly as prescribed
And much more, according to each individual's unique needs
Our Expert Care Team
At Flushing Best Senior Home Care, we know the challenges associated with accepting assistance from a senior care provider. All of us are accustomed to doing things our own certain way, and the thought of someone coming into the home and "taking over" can be difficult to accept. We want to reassure you that nothing could be farther from the truth with our professional Flushing home health aid. Our caregivers are professionals who are trained and experienced in making sure seniors remain in control of as many aspects of their daily life as possible, and are there to provide the support needed for older adults to continue to live independently at home instead of facing a move to a nursing home or assisted living facility. We carefully screen, interview and train each of our caregivers to provide seniors and their families peace of mind in trusting that they're in the very best of care at all times.
To Get Started
To learn more about Best Senior Home Care's Flushing services and how they can help improve quality of life for your senior loved one, contact us at 718-224-0905 to speak with one of our professional home health aid experts. We're happy to answer any of your questions, provide you with some additional resources, and schedule a free in-home assessment.