Fresh Meadows Senior Home Care and Home Health Aid Services
The neighborhood of Fresh Meadows is steeped in history, dating all the way back to the American Revolution. But seniors who call Fresh Meadows home know that their community has definitely caught up with the times, offering all the benefits of being close to the city while maintaining a friendly, small-town feel.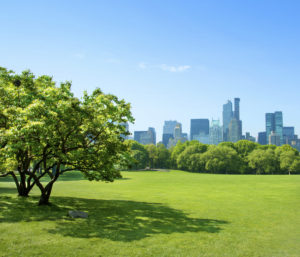 At Fresh Meadows Best Senior Home Care, we're also privileged to call Fresh Meadows home, and to have the opportunity to provide the area's seniors with exceptional home care services and home health aid – offered both in the comfort of home, and when requested, out and about enjoying all the amenities and points of interest the community has to offer. For example, a number of our clients enjoy activities at the Fresh Meadow Country Club, or a morning stroll through Cunningham Park. We can also provide outings to see the latest movie release, followed by dinner out on the town. The sky's the limit!
Sometimes, seniors are content to stay at home and enjoy the companionship of our friendly, upbeat caregivers, who offer services customized to each person's unique interests, needs, and wishes. Some of the many home care services we offer include:
Light housework, including mopping, bathroom/kitchen cleaning after use, laundry and changing linens, dusting/vacuuming, and more
Providing encouragement and participation in physician-approved exercise programs
Helping with correspondence to friends and family
Shopping for and preparing nutritious, delicious meals
Assisting with personal care needs and hygiene
Sharing in special interests and hobbies, such as reading, gardening, scrapbooking, reminiscing over photos, etc.
And much, much more
Caregivers Who Feel Like Family
The caregiving team at Fresh Meadows Senior Home Care is – not surprisingly – the "best"! We take very seriously the task of matching the perfect caregiver with each senior, taking into consideration personality styles, interests, and likes/dislikes. We begin with a free in-home assessment to get to know each senior and to come to an agreement together on the most appropriate level of care needed. We than provide the opportunity for families to meet and interview several different caregivers to determine which one feels like the best and most comfortable fit. Before long, a bond of friendship between the senior and his or her caregiver has developed that's unlike any other!
What Sets Us Apart
Our story sets us apart from most cookie-cutter home care agencies. Best Senior Home Care's owner, Kevin Meaney, and his wife, experienced in-home care firsthand when Kevin's father was no longer able to live independently. Serving as primary caregiver opened Kevin's eyes to the many intricate aspects of senior care that are needed, and provided him with the starting point to open the doors to Best Senior Care, to make sure that as many Fresh Meadows seniors as possible had access to high quality, compassionate home care services.
Want to Learn More?
If your senior loved one in Fresh Meadows, NY could benefit from in-home care or home health aid, we invite you to contact Best Senior Home Care to learn more about how we can help. Call us any time at 718-224-0905, or complete our brief online contact form to get started!