Manhattan Senior Home Care and Home Health Aid
Although it may be best known as the financial powerhouse of the world, Manhattan has a gentler side, too, providing a close-knit environment for seniors, many of whom are settled into the very area in which their families immigrated so many years ago. And with the assistance of our Manhattan senior home care services, older adults can remain independent and continue to enjoy all that our beautiful city has to offer!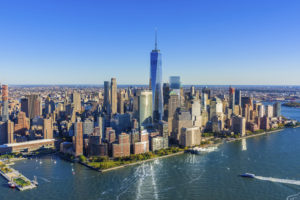 With the assistance of a Manhattan Best Senior Home Care companion, Manhattan seniors can experience truly memorable outings, such as a tour through Ellis Island and the fascinating Tenement Museum, or even an exciting evening out, enjoying dinner and a show at the Met. Best Senior Home Care is committed to providing seniors with the extra helping hand that allows them to live life to the fullest each and every day, and to overcome any barriers that may be making day-to-day life more challenging.
For those who are homebound or simply prefer to remain in the comfort of home, our Manhattan home health aid caregivers are available to bring some hands-on assistance and companionship, enhancing both socialization and quality of life. Our Manhattan senior care services. are tailored to each individual's particular situation, needs, and preferences, and can include any or all of the following:
Housework such as dusting, vacuuming, mopping, dishes, laundry and linens
Cooking meals and cleaning up afterwards
Personal care services including assistance with bathroom, dressing and bathing needs
Shopping and running errands
Transportation and accompaniment to medical appointments and procedures
Helping to prevent falls
Enjoying engaging activities together and socializing
Pet care
Medication reminders
And so much more
Caregivers that Feel Like Family
We realize that allowing a new caregiver to come into a senior's home for the first time can be a bit intimidating. After all, this is the senior's personal and private space. Regardless of the initial trepidation seniors and their families may feel, however, our caregivers quickly transition from new acquaintances to feeling like a part of the family. We intentionally screen the caregivers we interview as though we were hiring them to care for our own loved ones – ensuring that each senior who receives our care feels comfortable and safe, and develops a bond with his or her caregiver that's unlike any other.
To Learn More…
Lots of questions arise when seeking Manhattan senior home care or Manhattan home health aid for a loved one, and Best Senior Home Care is here with the answers you need! We can come directly to the senior's home for a free consultation and to provide you with our recommendations on how to help enhance his or her quality of life and well being. Simply call us at 718-224-0905 to talk with our senior care experts about your senior loved one's particular needs.